A handout on BSE by the group MMDMs on the web-site for teachers and learners of English as a secondary language from a German point of view
---

Bovine Spongiform Encephalopathy
What's the reason for BSE ?
Today people think that bone meal is the reason for BSE.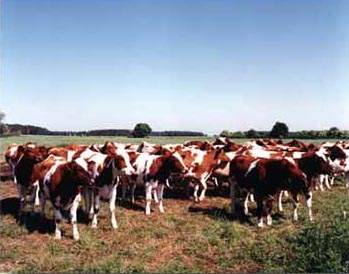 When was the first BSE case in the world's history?
It was in 1732. A sheep had scrapie (BSE of sheep).
When was the first BSE case in Great Britain?
The first cases were observed in April 1985 and diagnosed in 1986.
Which TV station broadcast the first report on BSE?
The BBC was the first station to broadcast a report on BSE.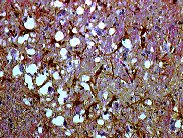 (The brain of an infected cow)
What is BSE?
BSE is a fatal brain disease of cattle.
What's the trigger of BSE?
BSE is a disease caused by transformed, "self-replicating" prions which are transferred by bone meal.
What can we do to test cattle on BSE?
We can only test BSE when the cow is dead !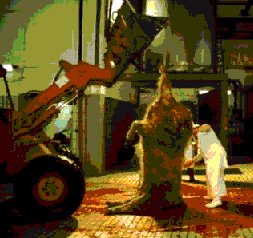 What do you know about BSE cases in Europe?
| | | | |
| --- | --- | --- | --- |
| UK | Germany | France | Switzerland |
| 11 million cattle | 14,5 million cattle | 20 million cattle | 1,6 million cattle |
| BSE cases: 182.000 | BSE cases: 35 | BSE cases: 247 | BSE cases: 365 |
| CJD 88 | CJD: 0 | CJD: 5 | CJD: 0 |
There are no BSE cases in the USA, because the USA don't import live cattle, meat or bone meal from countries which have got problems with BSE.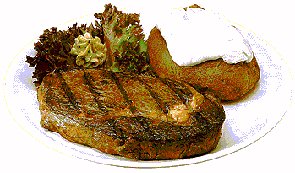 Do you know the name of BSE in human beings?
The disease is called Creutzfeldt - Jakob - Disease (CJD) or new variant Creutzfeldt-Jakob-Disease (nvCJD)
What can you say about the course of the disease if a human being is infected?
1. disorder of sleep
(somnipathy)
2. confusion
3. visual disorder
4. loss of appetite
5. hallucinations
6. amnesia
What do you think what the butchers say?
The turnover backed very hard!
What do the people do facing the epidemic of BSE?
Many people change to pork or other meat.
Do you believe that the people pay more money for a higher quality?
Yes, they do.
What does BSE do to people?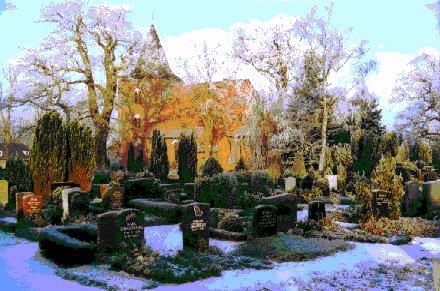 BSE is the disease which will kill the people in the future.
3rd March 2001
Made by the MMDMs
Mario, Marc, Daniel, Manuel

---